Fast Break Open Two-Man Tournament December 2018
December 1, 2018 @ 5:00 am

-

December 2, 2018 @ 3:00 pm

$325.00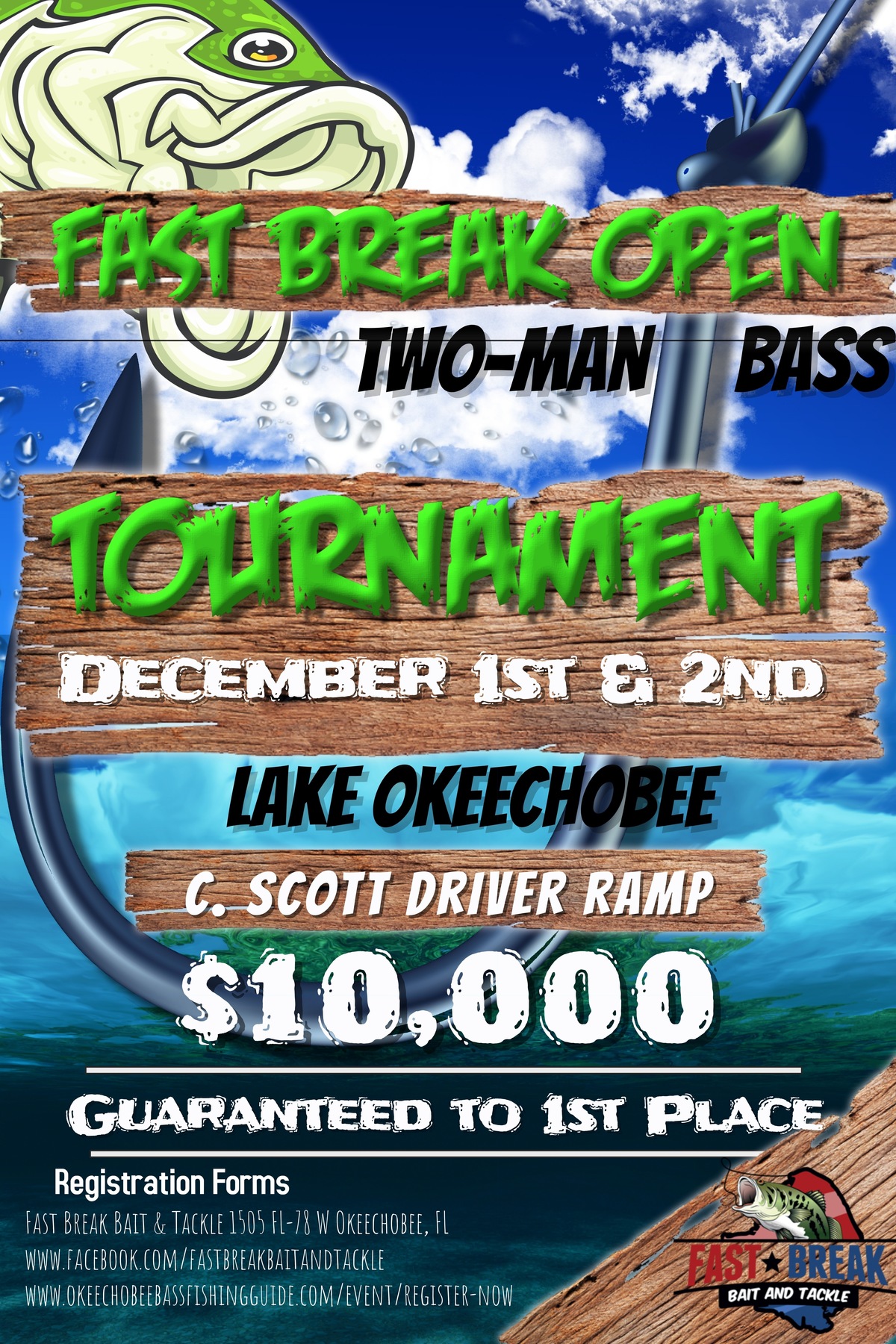 Thank you for your interest in registering for the $10,000 Fast Break Open Two-Man Tournament on December 1st & 2nd 2018. That's right! Fast Break Bait & Tackle is guaranteeing $10,000 to the angler with heaviest two-day aggregate. Fast Break pays back 100% of the money collected. Anglers have the option to register for side pots or "Calcuttas" for more chances to win money!  The payout for 2nd place and so on will be configured based on the number of entries. Registration Fees are as follows:
Registration Fee Only (No Calcuttas): $200
Optional Calcuttas:
Day One Big Fish: $20
Day Two Big Fish: $20
Overall Big Fish: $20
Day One Aggregate: $20
Day Two Aggregate: $20
All-In Registration: $300 (includes entry into all Calcuttas)
When registering, please specify if wish to participate in the calcutta entry(s) by selecting the registration type and fee that interests you. If you do not enter into all the Calcuttas, your entry fee will be recalculated at checkout. Near the bottom of the online registration form you can specify which calcuttas (1-5) that you wish to enter.
Click here to view the rules and a sample payout structure based on 100 boats.