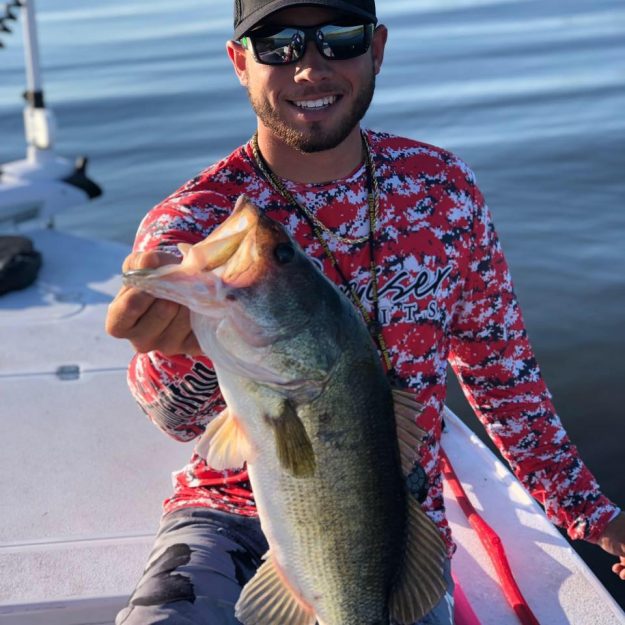 Although I'm one of the youngest guides on the lake, I have a lifetime of experience. I was born on the water or, rather, born for it.  Like many other Florida Natives, my first love was fishing– and all things related. I began working on fishing boats at age 14.  By age 19, I was a licensed USCG Captain.
As I got older, I dove in deeper. I joined the freshwater tournament scene about 4 years ago. I'm currently competing in the American Bass Association Tournament Trail, the FLW Tournament Trail, and several local tournament series. My tournament angling career has afforded me many opportunities, including sponsorships from M'n'M Marine, Bonner Mobile Bar, Vivid salon, Treasure Coast Boat Rentals, White's tackle, Premium Frequency Audio, and Fast Break Bait & Tackle; all of which I am deeply grateful for.
My specialty and favorite kind of fishing is artificial, bass. I fish the waters 3-4 days a week, angling fish that many dream of.  One of the accomplishments I am most proud of is purchasing my first boat, which is an 18 foot Sterling flats boat– Of which, I currently operate on. My boat can comfortably accommodate 2 anglers per trip.  So, let me share my experience and joy of fishing with you! You may just get hooked for life!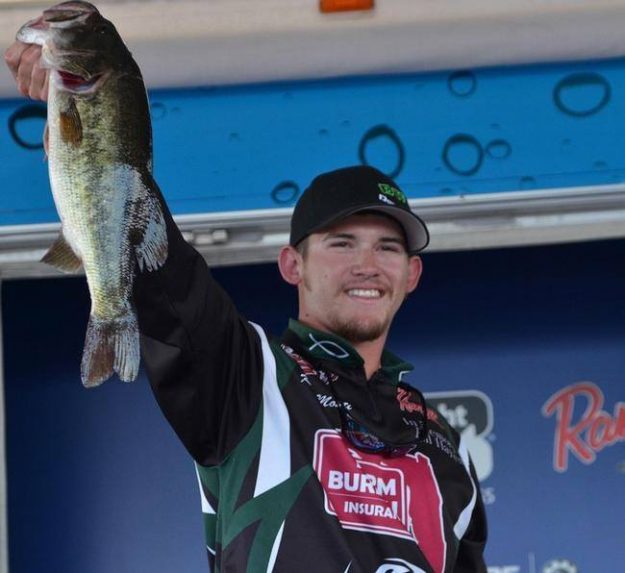 Captain Kyle Monti is an up and coming tournament angler who fished his rookie season in 2016 on the FLW Tour becoming a full time pro. As a well rounded angler, growing up on the banks of Lake Okeechobee, Kyle has been exposed to some of the country's greatest bass fishing from an early age. Kyle started fishing with the Big "O" Teen Anglers' inc. at age eleven, and has since moved on to fish the BFL, Costa Series, College Fishing and FLW tour. Kyle's professional resume speaks for itself with $40,000 in winnings, 2 Wins, 10 Top 10's, and a Forrest Wood Cup appearance all within two years of moving to the professional ranks. Want to learn a certain technique, pre-fish for an upcoming tournament, or just catch a trophy on a wild shiner Kyle has you covered.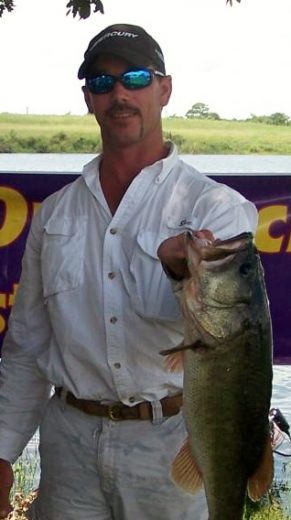 Captain Wade is a sixth generation Okeechobee native and has fished and hunted his entire life here on Lake Okeechobee. Whether it's hunting alligators or giant Big "O" bass captain Wade has the experience and know how to create that trip of a lifetime. Captain Wade specializes in both live bait and artificial trips.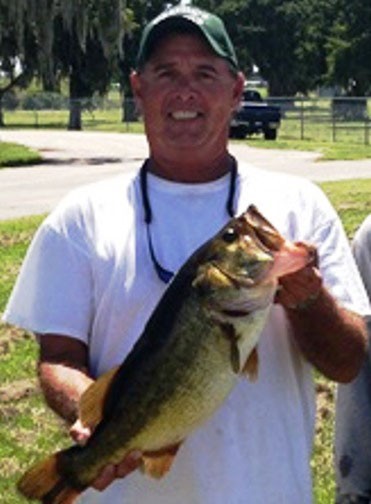 Hi my name is Captain Mike Jones. I have been guiding in South Florida waters for over twenty five years now with great success. It doesn't matter what kind of fish you want to catch, if it swims most likely I have the trip for you. I have lived all over the southern region of Florida and have fished tournaments for over twenty years. So if you are planning a trip to Florida with friends, family, or by yourself, plan a guided fishing trip with me Captain Mike Jones and you are guaranteed an experience of a lifetime.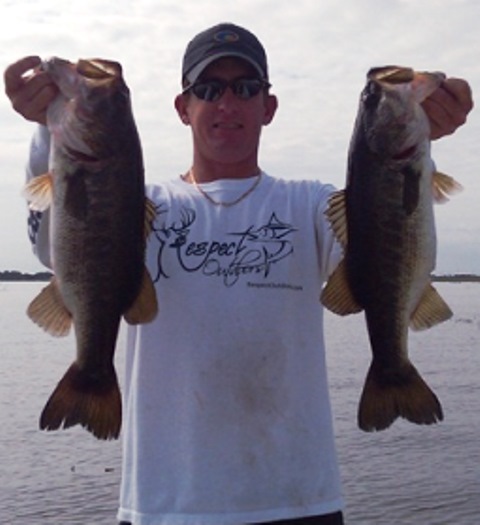 Mr. Crappie would be a good nickname for Captain Brad, however, he can also catch bass with the best. Captain Brad has spent 30 years fishing on and around Lake Okeechobee. Looking for a guide with the title jack-of-all-trades, Brad is the right guide for you. Looking for a bass, crappie, blue gill, turkey, gator, or hog hunt look no further as Captain Brad is the man who can do it all.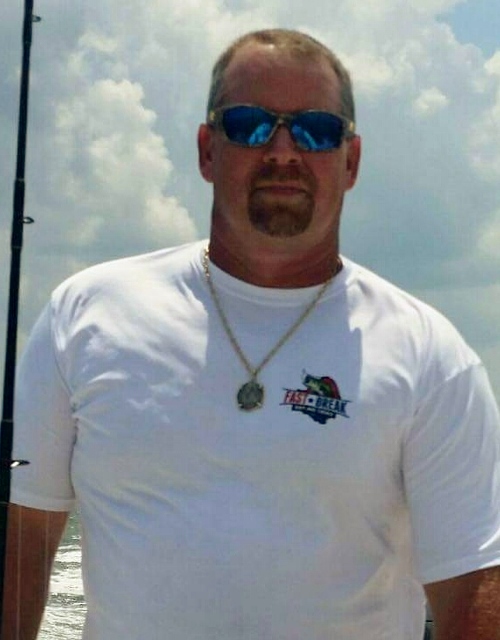 Captain Robbie Ward has been fishing for over 30 years and has spent the last 20 years making a living commercial fishing and guiding. Captain Robbie specializes in crappie fishing as well as inshore saltwater trips. Looking for that world class snook or trout Captain Robbie is the man for the job. Wanting to fill your freezer with some slab crappie? Captain Robbie is your guide.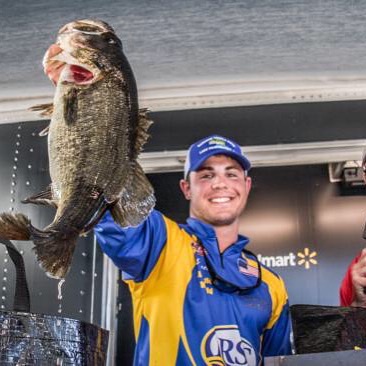 I have been fishing for over 20 years; and for 14 of those years I've competed in tournaments all over the country.  Tournament fishing has allowed me to do what I love, on the most beautiful bodies of water, with new-found friends, that I will keep for a lifetime. Some of the accomplishments I am most proud of include: a 5th place finish in the Costa Series, a top 10 placing in the FLW, winning the Fast Break $10,000 tournament, along with other local championships. My career, as a tournament angler, has blessed me with many sponsorships including Bass Assassin Lures, Lake Shore Marine, and Gamakatsu.
As a professional guide, my specialty is bass fishing.  For me, nothing beats top water fishing! Some of my biggest sacks were caught on a top water bait. The thrill of a monster bass crashing your bait is unbeatable. I enjoy sharing this excitement with my clients! Whether it's a guy's trip or a family outing, let me be the guide that makes it a memorable one!
I operate on a 21-foot Stratos bass boat that can comfortably accommodate 3 anglers. Get the gang together and lets go fishing!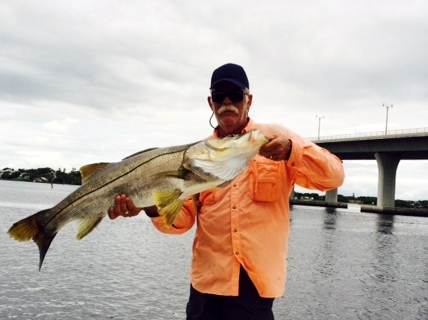 My name is Larry Crossman. Licensed U.S.C.G. Captain. I've been fishing Lake Okeechobee for over 35 years. I was born and raised in South Florida. Been in South Florida all my life. Probably my greatest accomplishment in bass fishing is winning the first Red Man Pro-Am ever held and also the Florida State Division Champion. I have fished over 250 tournaments. Lost count of how many I have won, but lost a lot more. That's fishing. I have two boats. So if you need a one – four party trip, I've got the boat.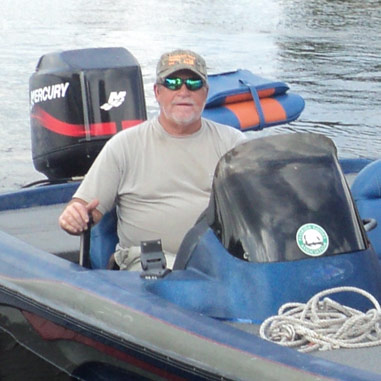 Captain John Miller is a full time fishing guide with over 50 years of experience fishing and hunting the Florida Everglades, Lake Okeechobee and lakes and waterways of Central and South Florida. Captain John guides everything from bass, crappie, duck, and even gator hunts. Looking for that Guide to take you and your family out, jump on the pontoon boat with John and make some lasting memories.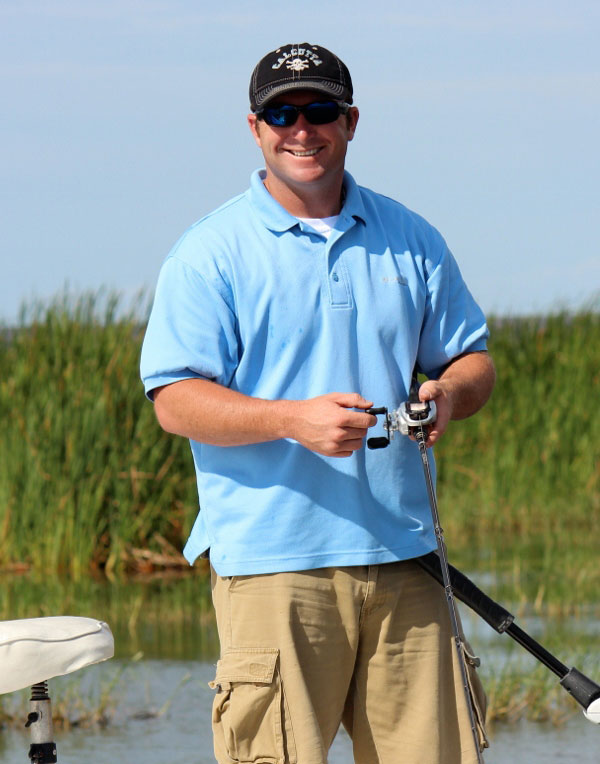 My name is Captain Chase Marsocci and I have been fishing competitively for 8 years now. I was born and raised in Okeechobee and have been fishing the lake my entire life. I enjoy power fishing, flipping and pitching jigs/creature baits, although nothing is better than shiner fishing to catch these monster bass that Lake Okeechobee has to offer. I currently fish several local tournament trails. On average I am on the lake 3-7 days a week allowing me to stay on fish year around. I also enjoy crappie, blue gill and shell cracker fishing. I am currently a co-owner of Fast Break Bait and Tackle. Fishing is my true passion and I could not imagine a better place to live.